Scroll down to discover fun
and interesting events around town!
Don't see what you need?
Contact us!
Theatre
Lyric Opera of Chicago
Oklahoma!
Dates: May 4-19, 2013
Set in the West just after the turn of the last century, the high-spirited rivalry between the farmers and cowboys provides the colorful backdrop for one of the greatest Broadway musicals of all time. Here is a story that is both touching and gripping—about growing up and falling in love, dreams and nightmares, and the promise and exuberance of a new land on the verge of statehood.
Audiences who saw Lyric's smash-hit Show Boat were bowled over by the amazing singing, the musical glory of our orchestra and chorus, and the lavish sets and costumes.
Lookingglass Theatre
Still Alice

Dates: through  May 19, 2013
  Based on the New York Times Bestselling Novel
Professor Alice Howland is at the peak of her career studying the human brain when her own mind begins to falter. Fiercely independent, she battles to preserve her way of life, even as confusion clouds her thinking and her memory begins to fail. This world premiere adaptation of the award-winning novel is at the same time heartbreaking and hopeful.
American Blues Theater

Collected Stories

Dates:  through May 19, 2013
Collected Stories
chronicles the relationship between two female writers: Ruth Steiner
(Carmen Roman)
, a celebrated New York author with a dry wit and a distinguished career and her bright-eyed young protégé, Lisa Morrison
(Gwendolyn Whiteside)
. As their relationship evolves and the line between fact and fiction starts to blur, their fascinating story comes to an explosive conclusion.
Steppenwolf Theatre

Head of Passes

Dates: through June 9, 2013

  In anticipation of her birthday, Shelah's family and friends gather at her home in the Head of Passes—the mysterious shifting marshlands at the mouth of the great Mississippi River. As the guests appear, so do ghosts from the past, and Shelah's convictions about her life begin to dissolve, along with her home in the Louisiana rain. Ensemble members Tarell Alvin McCraney and Tina Landau team up again for this wise, warm world-premiere drama about faith, family and finding your place in the world        
Cadillac Palace
Shen Yun

Dates: May 10-May 13, 2013

Shen Yun brings to life 5,000 years of Chinese civilization through classical Chinese dance and music in an exhilarating show you will never forget.
Shen Yun captures the spirit of a culture long lost. The show moves quickly through regions, dynasties, and legends. Ethnic and folk dances fill the stage with color and energy. Tremendous athleticism, thunderous battle drums, and masterful vocalists are all set to animated backdrops that transport you to another world.
Bank of America Theatre, Chicago IL
The Book of Mormon
Dates: through September 8, 2013
  Nine 2011 Tony Awards® say it's the Best Musical of the Year.
Vogue
says, "It's the best musical of the last 25 years." And
The New York Times
says, "It's the best musical of this century." It's THE BOOK OF MORMON, the Broadway phenomenon from
South Park
creators Trey Parker and Matt Stone and
Avenue Q
co-creator Robert Lopez.
The Daily Show
's Jon Stewart calls it "A crowning achievement. So good, it makes me angry.
Please Note: Book of Mormon contains explicit language.
Goodman Theatre
By the way, Meet Vera Stark

Dates: April 27 – June 2, 2013

This "sharp-toothed comedy" (The Wall Street Journal) offers a glimpse into the life of Vera Stark, a headstrong African American actress who begins a career in the 1930s, at a time when her only shot at success lay in stealing small scenes in big Hollywood blockbusters. Seventy years later, film buffs are left to reflect on the life and legacy of this controversial star, whose eventual fame and fortune came at the price of perpetuating dangerous stereotypes. Hilarious and poignant, By the Way, Meet Vera Stark paints a vivid picture of the cultural climate that shaped this mysterious screen queen—and wonders who, in another time, she might have been.
Chicago Shakespeare Theatre

Othello: The Remix

Dates: Through June 15, 2013

  This fresh urban take on Shakespeare's tragedy returns home for a limited engagement on the heels of an acclaimed world premiere at Shakespeare's Globe in London, and wildly successful tours to Germany and Edinburgh. The CST-commissioned hip-hop adaptation of
Othello
is spun out and lyrically rewritten over original beats by The Q Brothers—America's leading re-interpreters of Shakespeare through hip-hop
(Funk It Up About Nothin', The Bomb-itty of Errors).
Whether you're looking for a rockin' night of rhythm and rhyme or a new way to think about Shakespeare,
Othello: The Remix
delivers an intense, high energy spin like no other.
*Recommended for mature audiences (contains adult language)
Plan ahead…you don't want to miss this!
The Lyric Opera

The Second City: Guide to the Opera
Dates: May 6- June 30, 2013

Maximize Your Life: Jillian Michaels
Auditorium Theatre Mainstage
Date May 10, 2013
Time: 8:00pm
The Tenors: Lead with your Heart
Auditorium Theatre Mainstage
Date: May 12, 2013
Time: 7:00pm
Think ahead….




Sunday, May 12 is

Mother's Day

Mark your calendars and call your concierge to treat mom like a queen!
Contact us today…

We have just a FEW ideas to help you!!!
 

Sports
(Call us if you need an out of town game too!)
Chicago White Sox – click on the logo for schedule!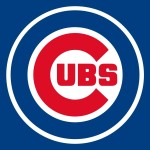 Chicago Cubs – click on the logo for schedule!
Museums & Special Exhibits
The Art Institute of Chicago
Picasso and Chicago

Date: Through May 12, 2013

  The first major Picasso exhibition organized by the Art Institute in almost 30 years presents over 250 of Picasso's paintings, sculpture, prints, and drawings.
Museum of Science & Industry
Animals Inside Out

Dates: Through September 2, 2013

  Explore the intricate biology and physiology of some of the world's most spectacular creatures in
ANIMAL INSIDE OUT, a Body Worlds Production
, making its U.S. premiere at MSI this March.
This exhibit, from anatomist Dr. Gunther von Hagens—creator of the trailblazing BODY WORLDS exhibitions—showcases amazing animal specimens that have been preserved through the process of plastination, which replaces the body's fluids with plastics to incredibly detailed effect.
From goats to giraffes and octopuses to ostriches, you'll see the inner workings of some of the world's most impressive animals and better understand the evolution of animals and the natural world. Highlights of ANIMAL INSIDE OUT include peering up at a giraffe, the rare chance to see a giant squid and its huge eyes made for the dark ocean depths, and peeking inside a rabbit's brain.
ANIMAL INSIDE OUT allows you to compare the anatomical systems of the animal kingdom in great detail. Discover how skeletal and tissue foundations vary across species. Reveal the networks necessary to animal life in the circuitry of the nervous system, and the organs of breathing and digestion. Explore animal evolution and reproduction, and wildlife conservation and preservation. It's a chance to see animals in a whole new way.
 Hours: 9:30am-4:00pm Admission: This exhibit is not included in general admission and requires an additional timed-entry ticket.
The Field Museum
Creatures of Light: Nature's Bioluminesence
Date: Through September 8, 2013
You may ask yourself, "what is bio luminescence?" It's the chemical reaction by which certain species generate light, and this exhibit gives you a close look into this natural phenomenon. Experience this glowing, magical wonder with recreated environments, live animals and interactive models.
Fun fact: deepen your experience by interacting with iPads, which offer engaging videos, animations, photographs and additional in-depth content.
Thinking of something special
for your special someone??
Gifts…with your budget in mind!
Lester Lampert, Inc.
57 East Oak Street
Fine crystal is just one choice they have for corporate gift giving. From paperweights to sculptural objects of art, they work with you to find the perfect gift for an employee or client that will be distinctive as well as memorable.
Ways to Save
A valuable collection of the most visited and loved attractions in North America. The booklets save money — at half the price of combined individual admissions, and saves time — with advance planning already done, and no waiting in most main entrance ticket lines. Easy and convenient, each CityPass ticket has loads of helpful information including an insider tips from the experts at National Geographic Traveler. CityPass is valid for a minimum of nine days in most cities — great for a weekend or week-long visit, take all day at each attraction, with time to spare, 14 days in Southern California. CityPass. It's the ticket that makes the trip and is available in Atlanta, Boston, Chicago, Hollywood, Houston, New York City, Philadelphia, San Francisco, Seattle, Southern California and Toronto.
It's a credit card sized card that you carry which includes admission to the Chicago area's most popular attractions. You do not need to prepurchase tickets, deal with the hassle of tear-out coupons, or carry cash.
Submit a request:
Live Chat!
Email: service@cesww.com
Call: 312-893-1084